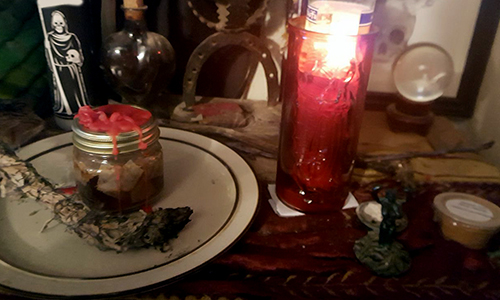 Eric and Katrina offer several types of magical services to the communities both online and at their shop in Shingle Springs, California.
All online orders require payment before the service is performed. We work for you the best of our ability and invest our time and energy into helping you. Payments for services are non-refundable.
Brujeria Services
Setting the lights $35.00 
Can't do the magical work yourself or prefer to have a professional do it for you? Katrina will perform your candle spellwork and send photos of how the candle looked burning and afterward, as well as a report of the process. The cost is $35.00, which includes the candle.
Includes candle, photos, and full report. Please email to discuss your specific situation.
---
Witch's bottle/Honeypot/Vinegar Jar $35.00 
Let us know what you want to accomplish and we will create a Witch's bottle, vinegar jar, or honeypot to make it happen. The cost includes a sealed bottle with all appropriate ingredients inside and the execution of the spellwork by us. Includes bottle, ingredients, and instructions. Please email to discuss your specific situation.
---
Limpias $65.00
This is an intense cleaning and crossing/curse removal. We can do limpias in person at our shop in Shingle Springs, California or we can do limpias by remote (at a distance). Please email Katrina with details of your situation.
---
Candle Readings $5.00
If you choose to burn your own candle rather than having Katrina do the spell work for you, she will still interpret your candle burn if you wish. Send quality photos of the candle post-burn to Katrina at this email address, as well as the purpose of the spellwork in which you used the candle, and submit the $5.00 payment (per candle).   Katrina will read the burn and email you back with her interpretation.
---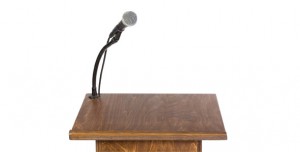 Public Speaking/Lectures (Varies)
Katrina is available for public speaking and lecturing on a variety of different metaphysical subjects. She also teaches classes in groups of five or more upon request. Please email to discuss.
---
Guest Blogging
Going on vacation and need someone to step into your blogging shoes?
Katrina has been an online blogger since 1998 and has a working knowledge of a number of different subjects. Drop her a line and see if she is open to writing about your topic.
---
Please follow and like us: